The metaverse land can be defined as a clone of the real world. A digital environment is created by using concepts from social media along with virtual reality (VR), augmented reality (AR), and blockchain, to create spaces for a seamless user experience that feels like a real world. The metaverse isn't just a site or platform, but rather a space where one can perform an array of things, i.e. from socializing to events, gaming, shopping, and even work.
However, after drawing everyone's attention, buying land in the Metaverse is the next big thing. The real estate market has made its entry and has started attracting multiple buyers. Therefore, besides playing games and talking to people, now people can actually buy a virtual piece of land in the Metaverse.
What Is Virtual Land in the Metaverse?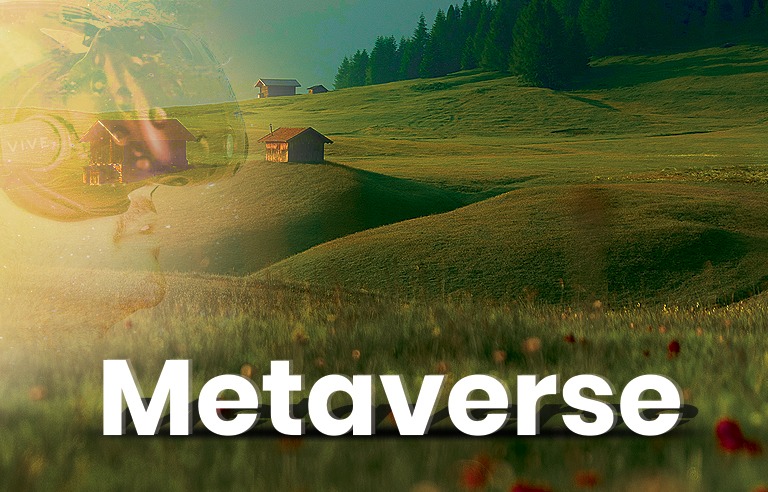 A part of the land in the Metaverse is basically a piece of virtual real estate that is represented by a Non-Fungible-Token (NFT). Every piece of the land that is available in the Metaverse is on the blockchain and hence, it can be easily verified for its authenticity. Similar to the lands in the real world, virtual land can be purchased for a price through cryptocurrency, also known as NFT Land, these lands are either available in virtual real estate projects or can even be bought on third-party platforms like OpenSea.
There are multiple reasons why people are interested in buying Metaverse land. The reasons are stated as follows:
Users who buy virtual or NFT land can then build experiences on top of it, including games
One can even sell virtual land for a profit by renting-out the land to others
One can even invite friends onto the bought NFT land and socialize and have fun with them
One can host exclusive events on their land and then charge users for admission
How much land is available in Metaverse?
One of the biggest misconceptions people have is that metaverse land is unlimited. However, just like real land, Digital or metaverse lands are finite assets. Their scarcity is one of the first components that affect the price. Moreover, digital land investors are speculators who believe their property will go up in value in the future.
Another ruling factor that will determine the price of the land is located. Premium locations will attract more value, just like in the real world. Reputed neighborhoods, luxurious homes, penthouses, and villas are some of the factors that will influence the price of one land over the other. Moreover, premium lands that are purchased early will promise a higher return on investment. Additionally, if one starts a business that attracts multiple brands or customers then the landowners are liable to gain reasonable profits.
Where can i buy metaverse land?
Wondering from where one can make an investment in Metaverse, well, buying metaverse land follows the same process as purchasing any other product online. All one needs is a digital crypto wallet, instead of cash, and a virtual real estate platform to get started.
Digital Crypto Wallet:
Virtual land in the Metaverse cannot be bought with standard currency like the U.S Dollar, INR, or Euro. Instead, one needs a digital wallet to store cryptocurrency. This digital crypto currency can then be utilized to purchase virtual real estate.
Real Estate Platform:
Platforms like Decantraland and Sandbox sell virtual lands through tokens like MANA and SAND respectively. The area and amount of land will vary based on which platform you choose. However, there is scarcity of land and it is recommended to explore websites like OpenSea, an NFT marketplace where sales are regularly held by users who already own land.
Is it worth it to buy Metaverse land?
Metaverse is undoubtedly gaining attention but it is really important to understand if the hype is worth investing in. Considering the fact that digital real estate isn't intrinsically valuable, or backed by a tangible asset.
This purchase comes with an open risk as these digital real estate deals are made in cryptocurrency, and because of crypto's volatility, this digital real estate market is also likely to be a volatile one. Therefore, rather than investing your hard-earned money in digital assets, one should focus on building tangible assets as they are more profitable and long-term.
However, investing in real estate can only be beneficial when an investment is made in the right place. There are multiple platforms from where a person can buy a property, but not every platform can be trusted. Therefore, safeguard your hard-earned money in a wise way by buying land from https://landsale4u.com. Get enormous options for your investments at reasonable prices.
Visit today and give wings to your investment.